Coronte and Quentina qualified for NAPC Top Puppy 2016
We achieved numerous group placings, but the highlights were:
DelPicasso Yuki winning Baby Puppy Group 1st and Best Baby Puppy in Show!

DelPicasso DaVinci winning Reserve Best Baby Puppy in Show in April 2016 (KZN)
​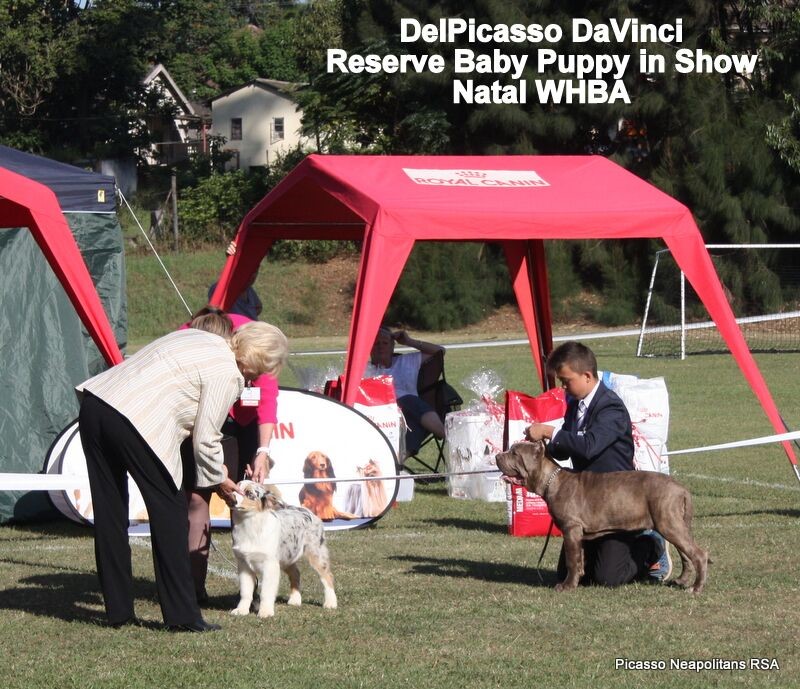 Quentina della Grandozza winning Reserve Best Puppy in Show in May 2016

DelPicasso Geronimo winning Reserve Best Baby Puppy in Show, 14 August 2016

DelPicasso Enzo won KUSA National Neapolitan Mastiff 2016 award, 29 May 2016

We exported puppies to a few countries including USA, Zambia, Lesotho, Italy, Madagascar, Namibia and Dubai. DelPicasso Yuna will be in the showring in the USA soon!

We had another successful exhibition with the dogs at the World of Dogs and Cats (WODAC). It was the first year that I didn't walk the Dogs of the World parade, but gave the honor to my son, Francois, with two co-exhibitors.

Another great achievement was for sure DelPicasso Chiara who won Best in Show in Madagascar. Well done to her owner, Herve Raoelison and family.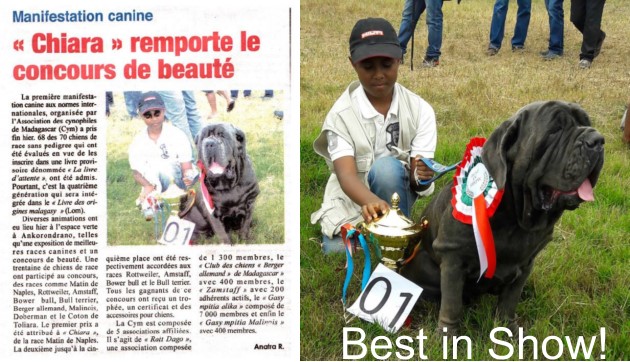 On the breeding side we have done very well too. We had numerous successful breeding resulting in great litters.

We lost Romana due to brain cancer on the 8th of July 2016. This is a huge setback for me as she was my companion dog.