3-Page Article in the Animaltalk Magazine, November 2017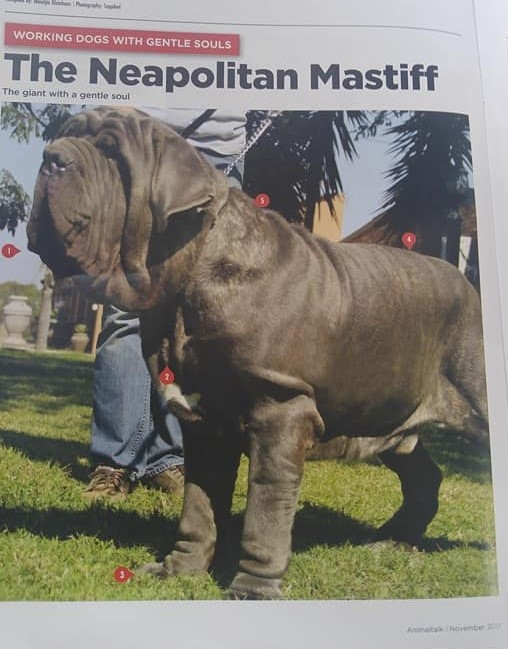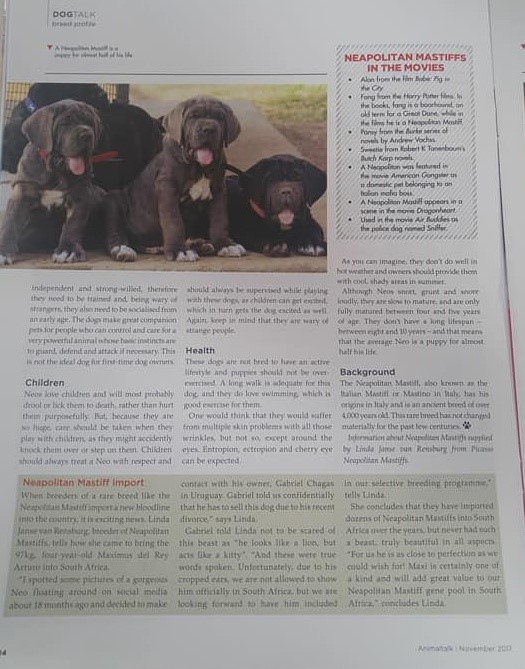 Maximus del Rey Arturo arrived from Argentina

DaVinci qualified for Goldfields Dog of the Year 2017

Caronte finished on the the Top 5 Working Dogs for WHBA Dog of the Year 2017

Romah qualified for WHBA Puppy of the Year 2017

Caronte & DaVinci qualified for Crufts 2018 UK World Dog Show

Othello won Best Puppy in Show - WHBA Show

New International Champion: DelPicasso Enzo

New SA Champions: Nina, Gaia, Romah, DaVinci, Quaresma

Caronte became the 1st ever Neo in SA obtaining the Grand Champion Title

World of Dogs Expo, July 2017 - We received another Gold Medal Award for our Neapolitan Mastiff display

Our first 4 colour litter were born in April 2017 - 3 Tawny, 3 Mahogany, 2 Black, 5 Blue!

New male from Uruguay will arrive in May 2017!

World of Dogs Expo - Our biggest show ever; all four colours on show!