Excellent Show Results, yet again:
At the KUSA Classic shows, DelPicasso Neo's were awarded the following:
26th of May 2022 - Bachuss, Quaresma & Sylvia were graded excellent. Bachuss & Sylvia received
Cacib awards, Quaresma got Reserve Cacib.
Judge: Tomonori Aizawa (Japan)
******
27th of May 2022 - Parthos was awarded "ZA Winner Neapolitan Mastiff 2022"
He also won the Junior group with a very strong lineup of previous Best in Show winners.
Judge: Marit Sunde (Norway)
******
28th of May 2022 - Bachuss, Barcelona and Parthos Qualifies to compete at Crufts 2023
Judge: Anita Duggan (Ireland)
******
29th of May 2022 - Both Bachuss and Sylvia Qualified for the title "Kusa National Neapolitan Mastiff 2022"
This title was awarded to Bachuss.
Judge: Simon Sim (Phillipines)
******
New arrivals!!!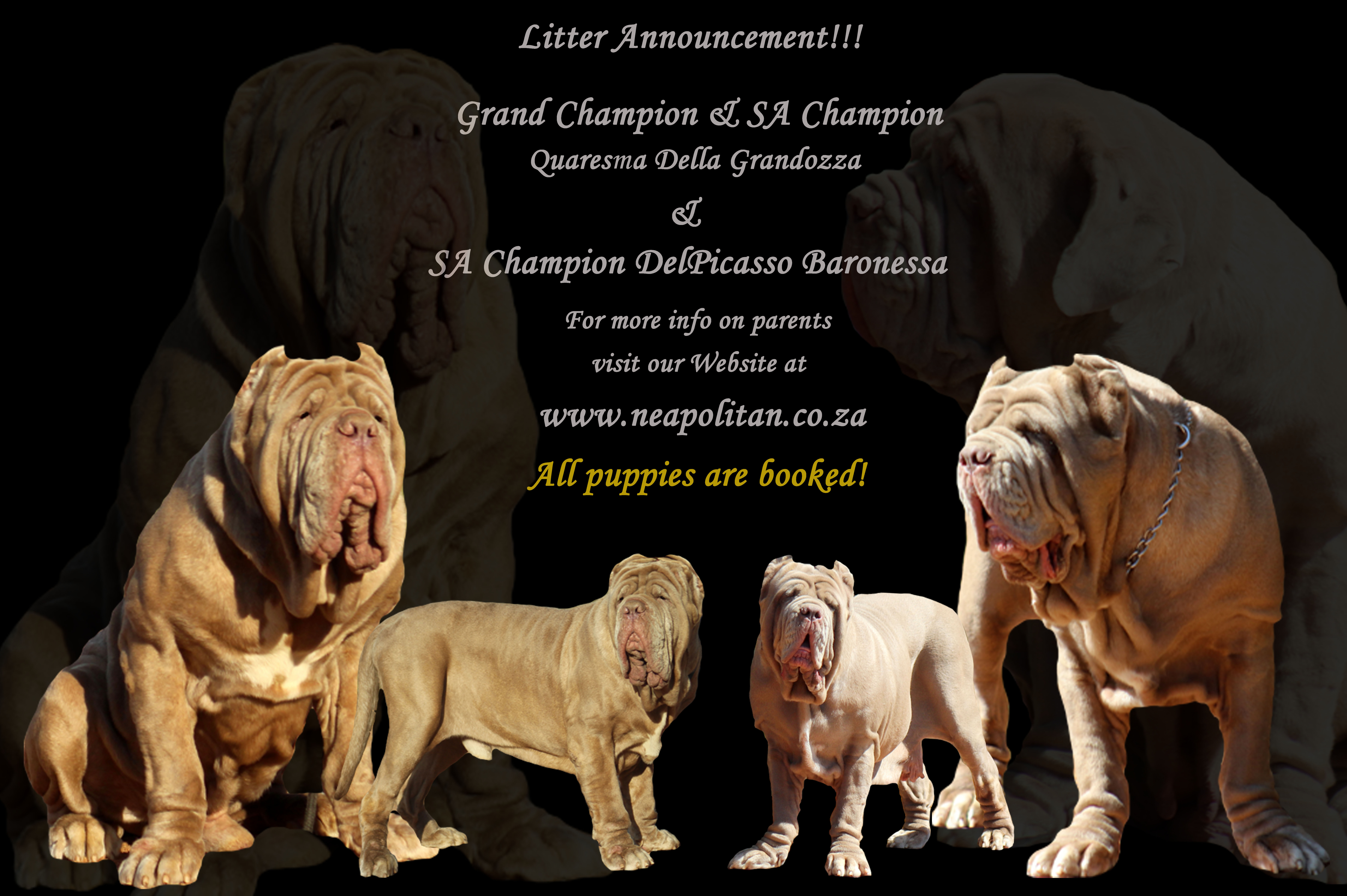 New Grand Champion - SA Champion Quaresma della Grandozza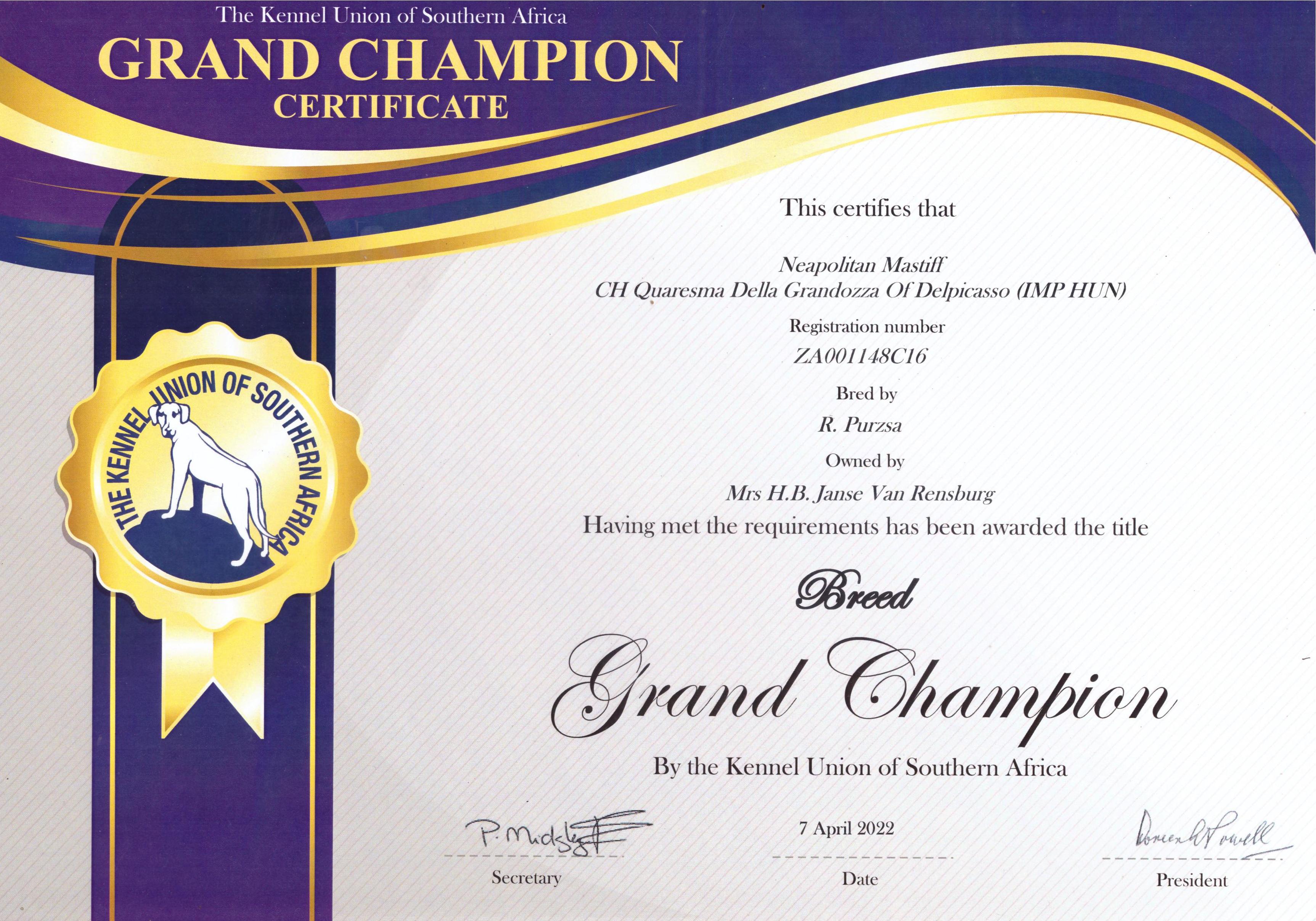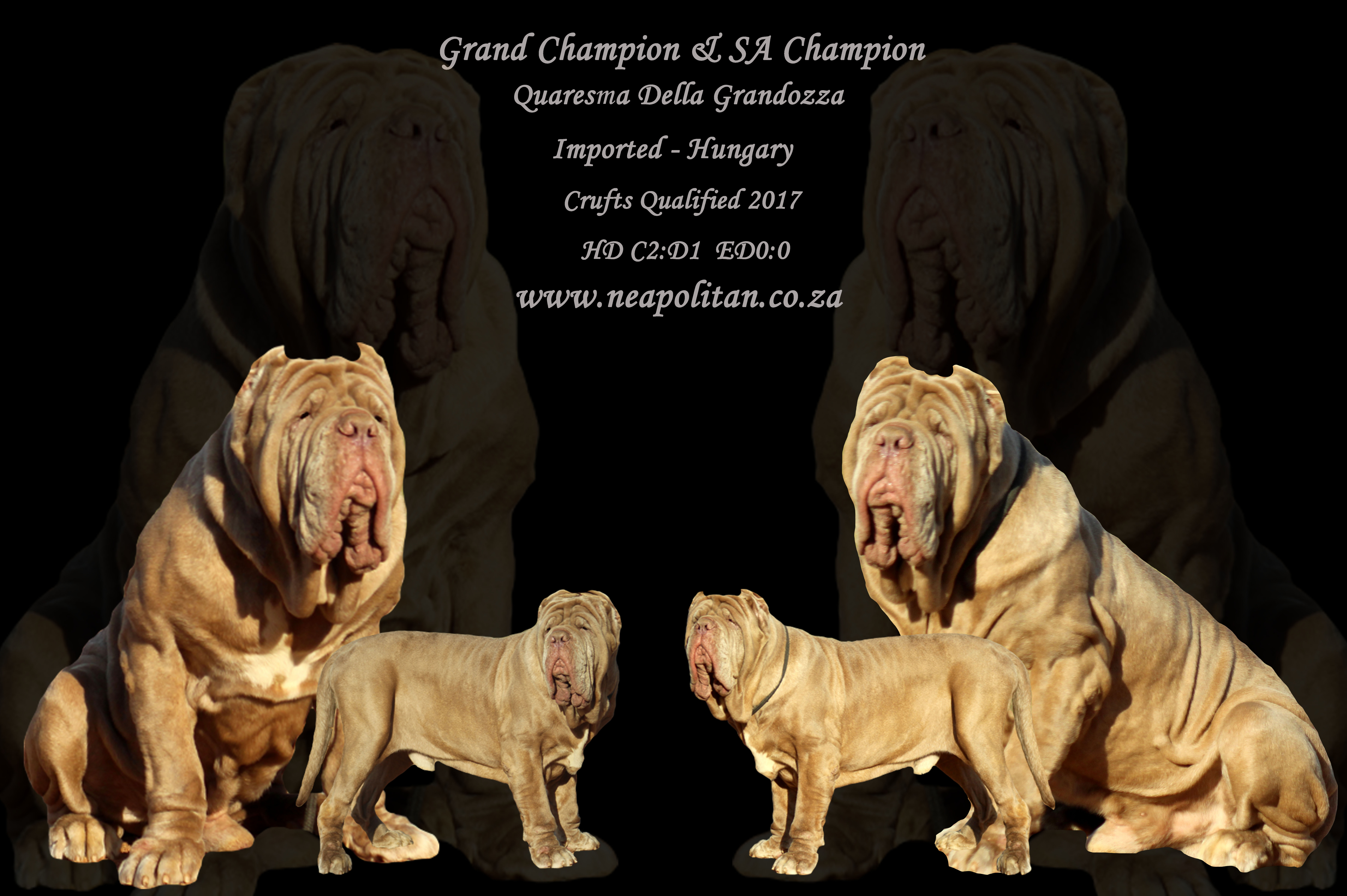 New SA Champion - DelPicasso Sylvia aka Bella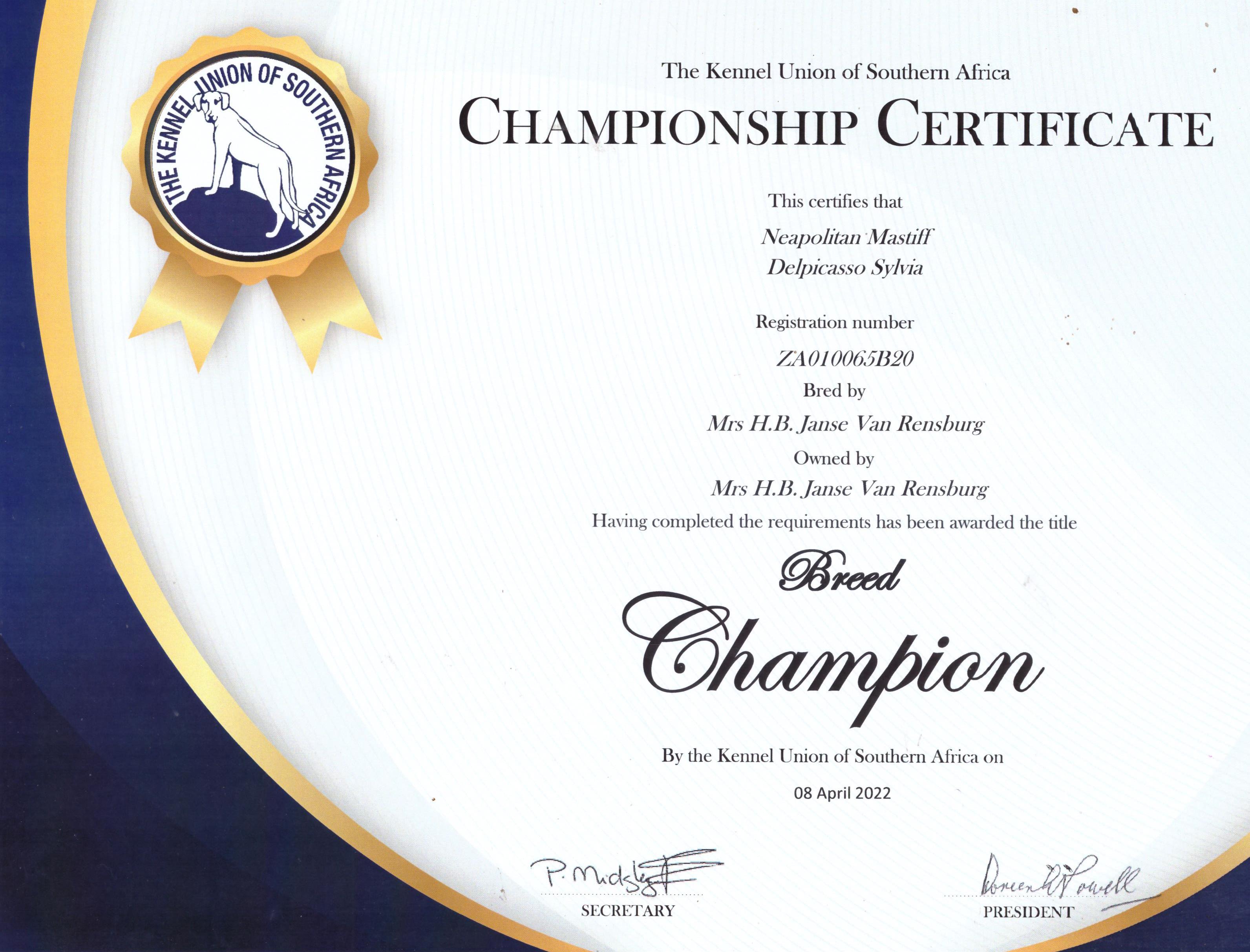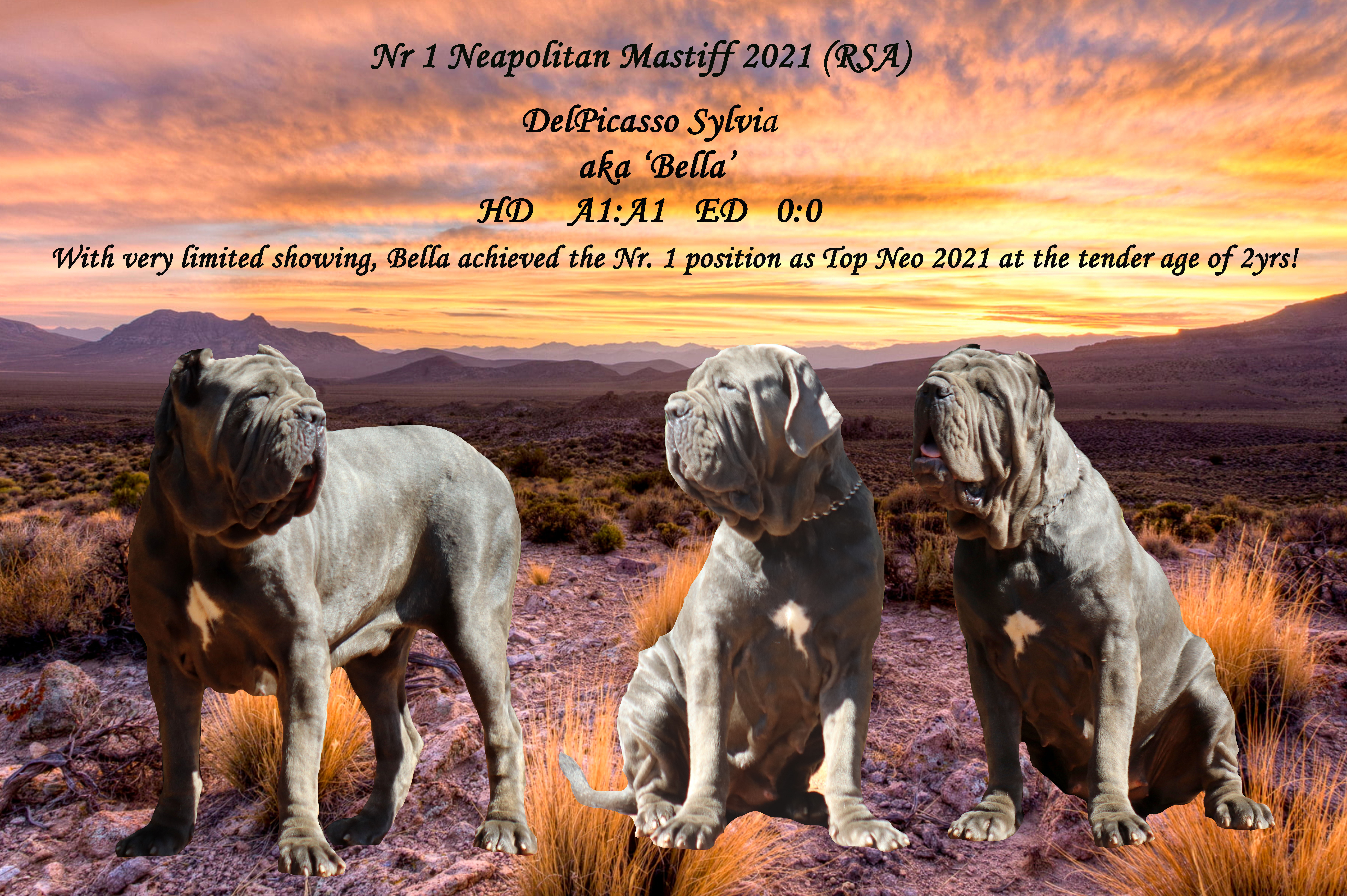 New SA Champion - DelPicasso Galterio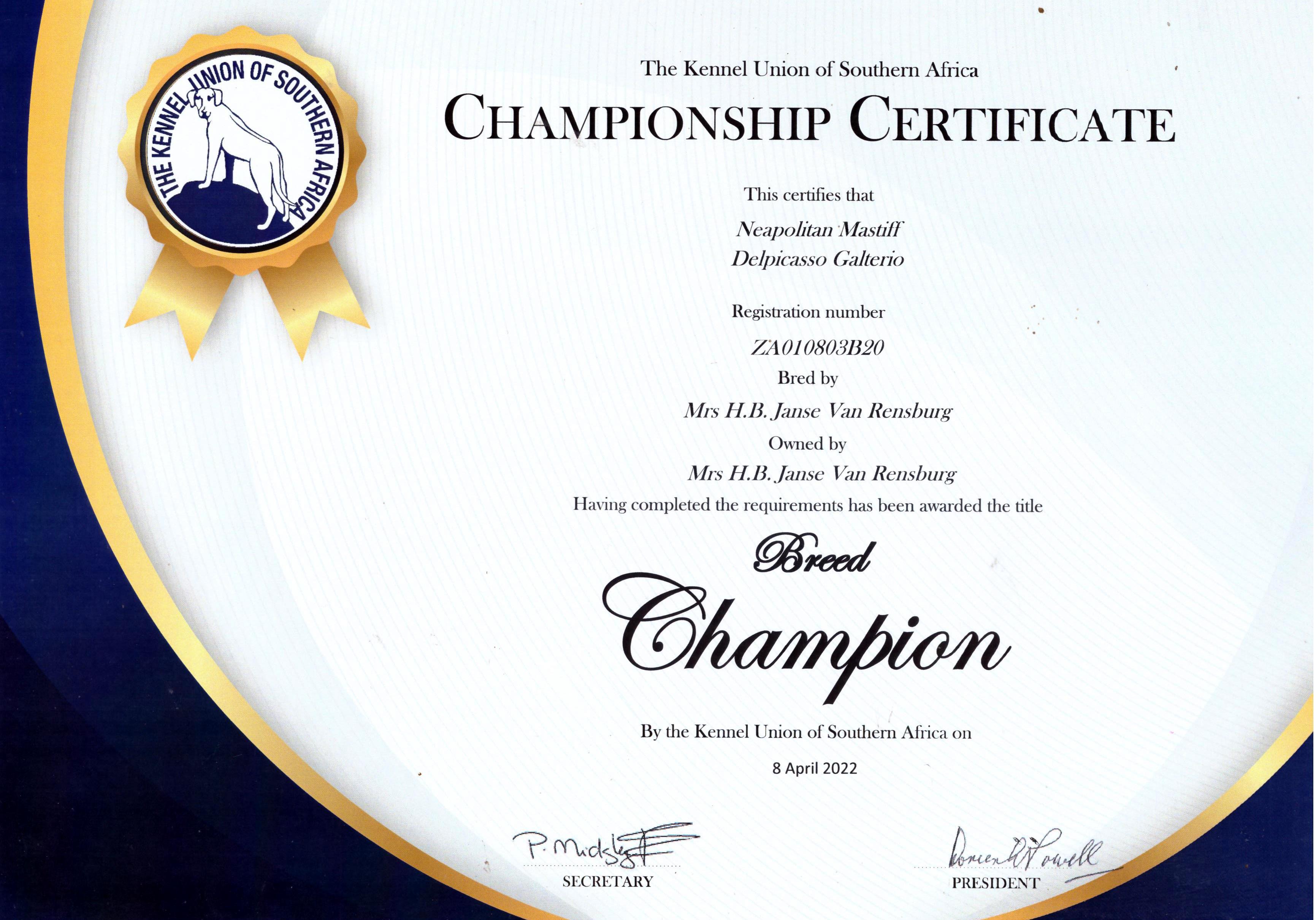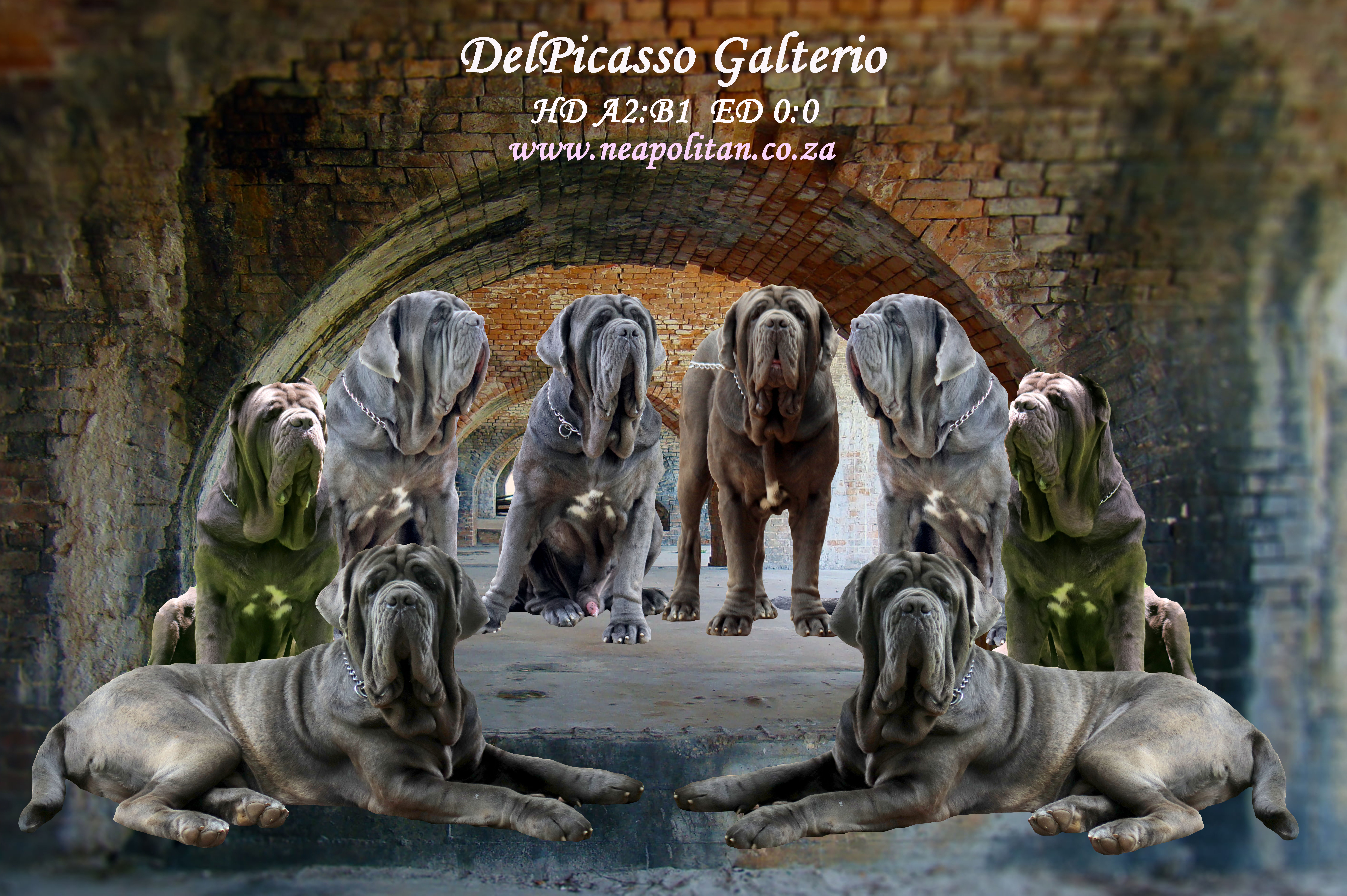 We are planning a Neapolitan Get together once a month in Johannesburg
(Beyers Naude / N1 Offramp area), with our dogs.
The idea is to socialize them, while we will help owners/handlers with all sort of issues.
Tips on general behaviour, show handling etc..
We will also cover ONE health topic on the breed per day.
Shade provided.
Whatsup Wanda @ 083 307 96 87 if you are interested
More devastating news: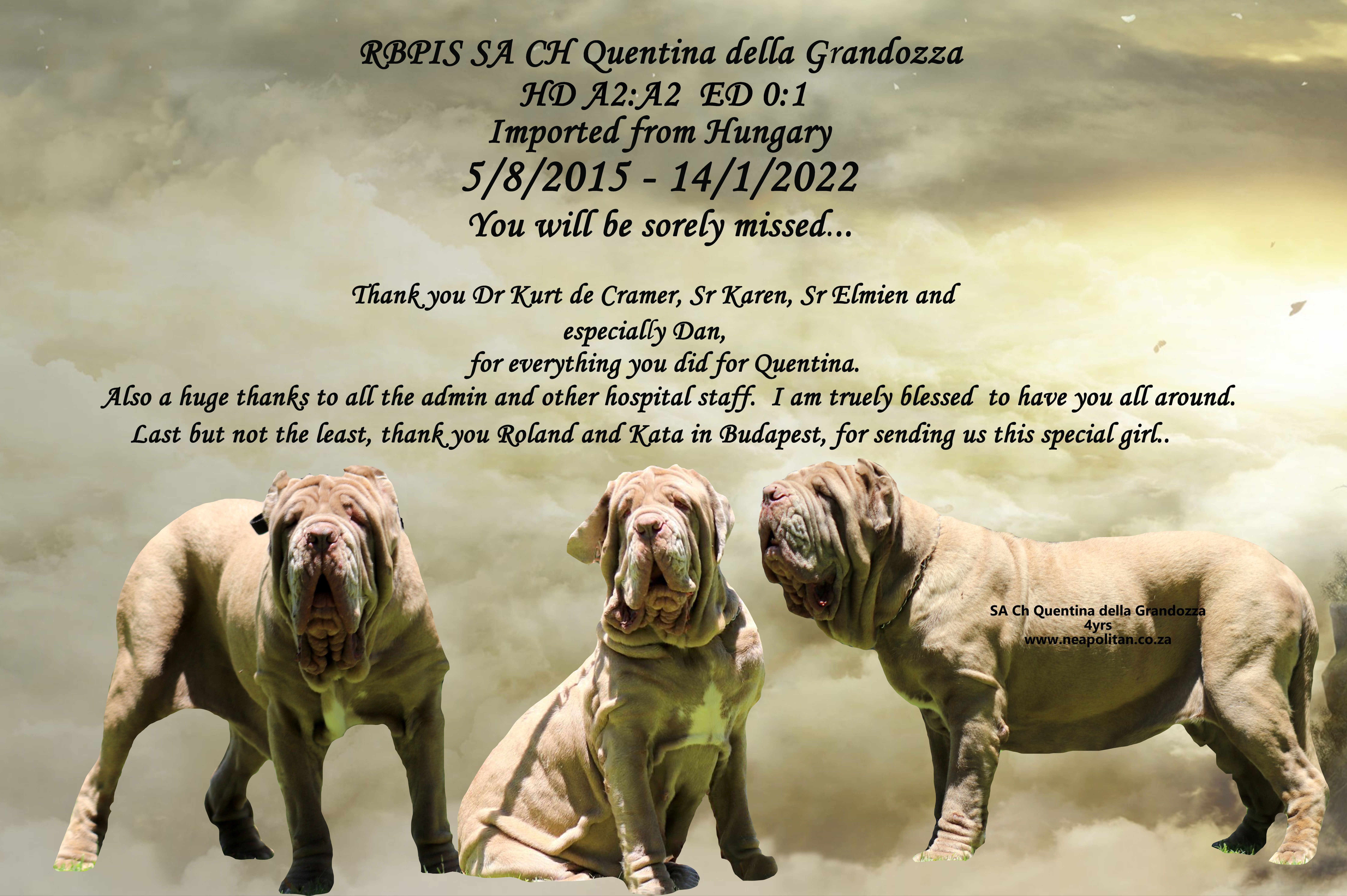 Devastating news as I lost Fibonacci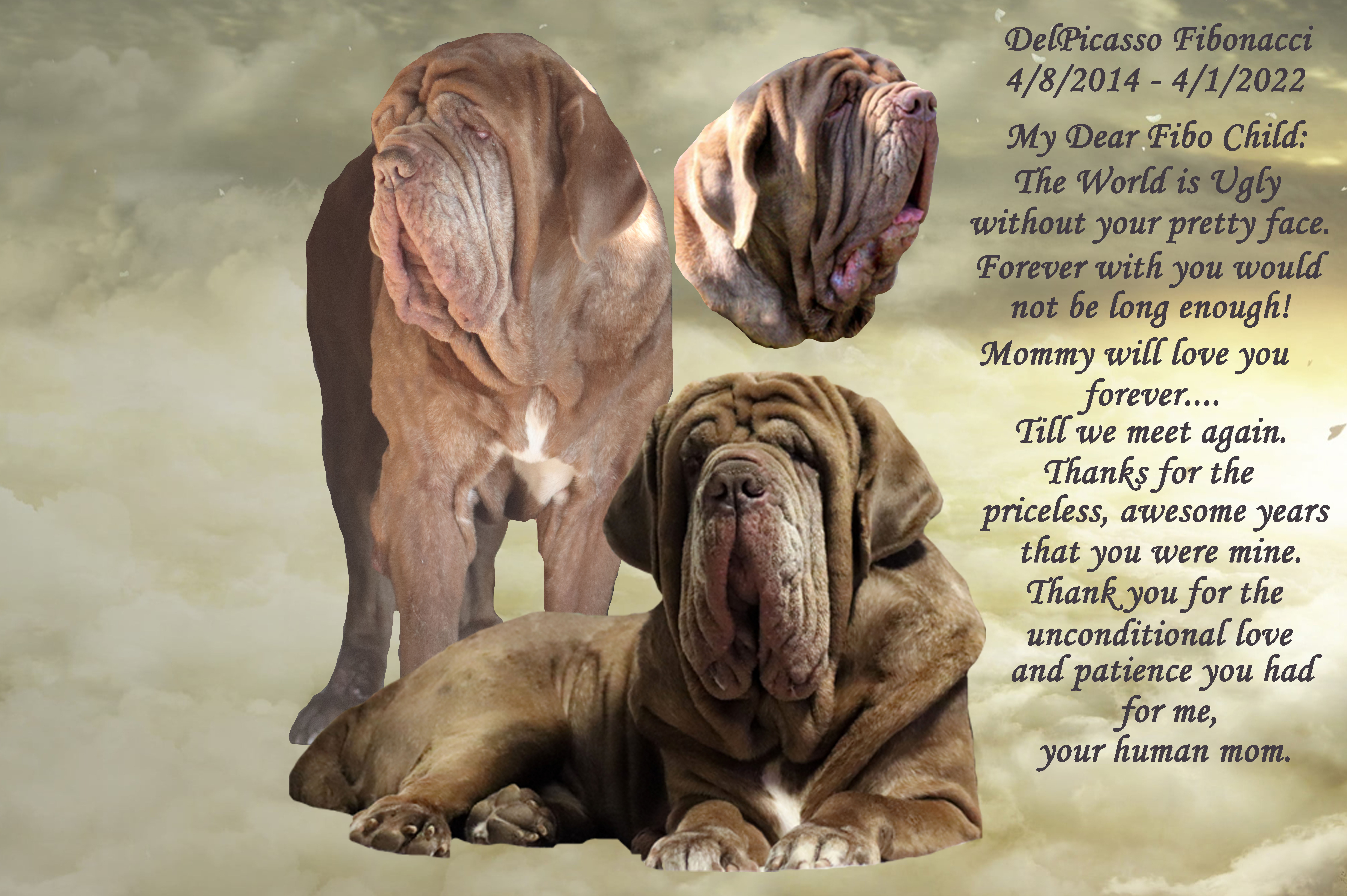 Long awaited litter were born on 11/1/2022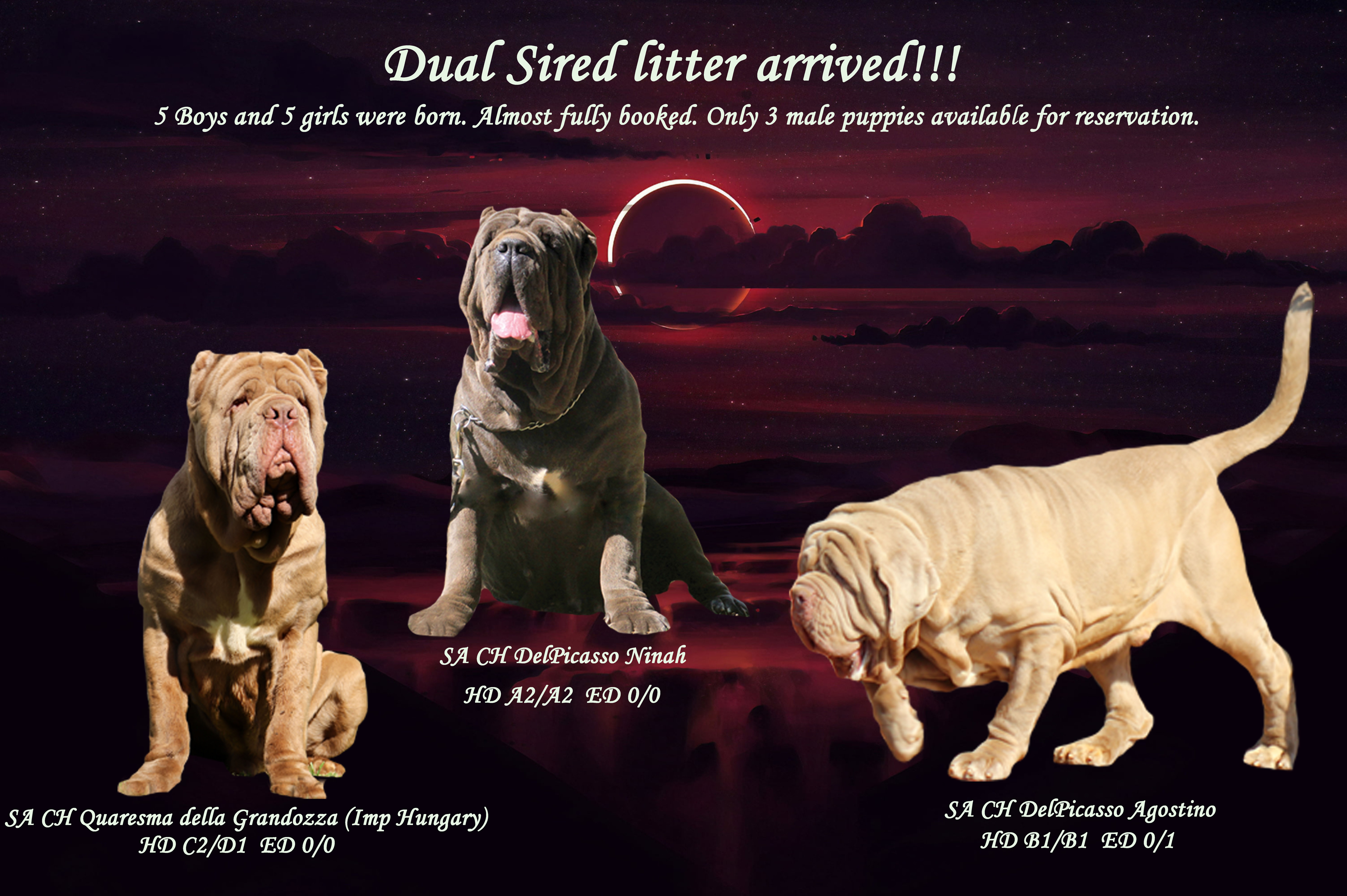 DelPicasso Sylvia aka 'Bella' is RSA's Top Neo 2021!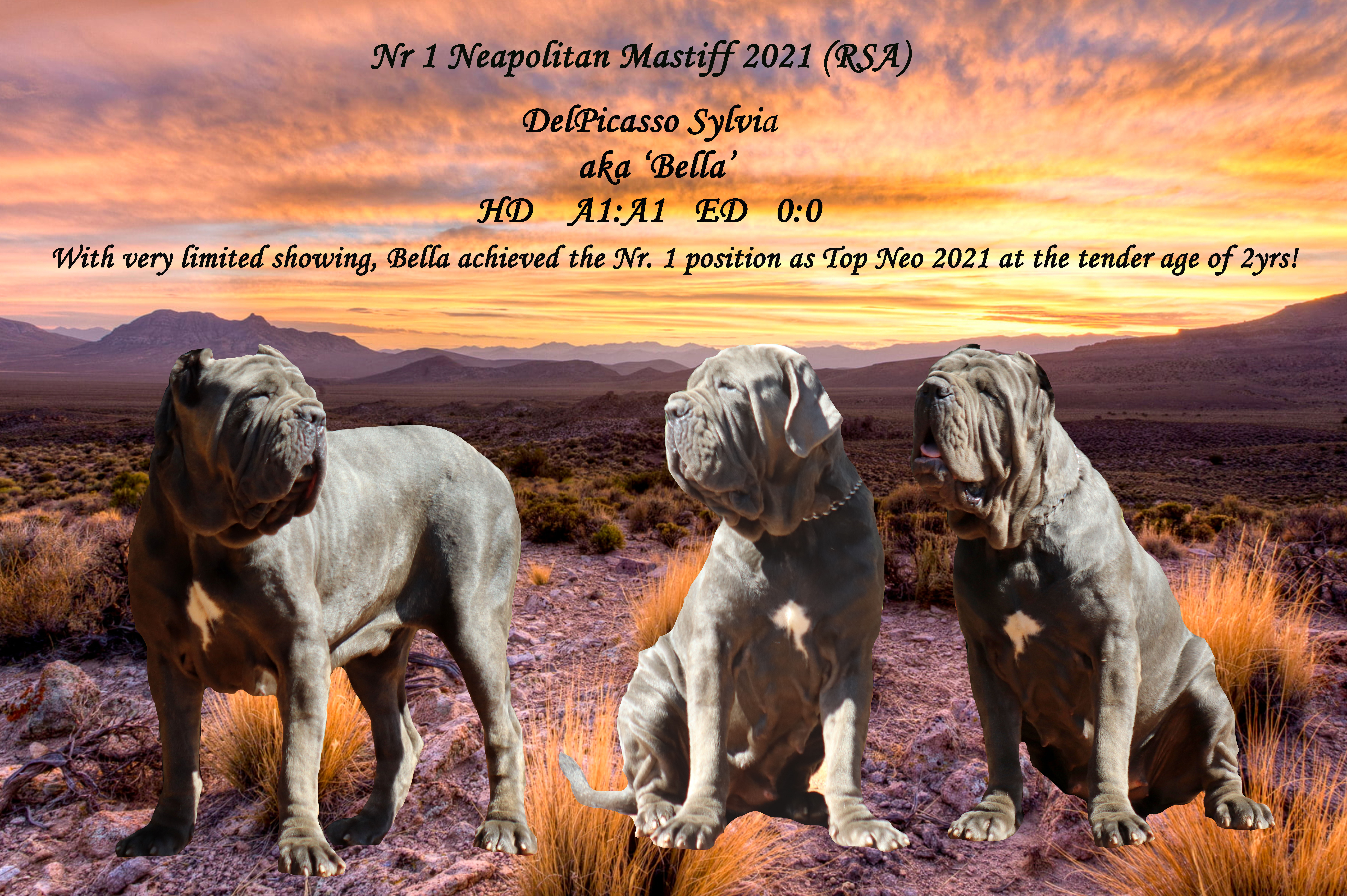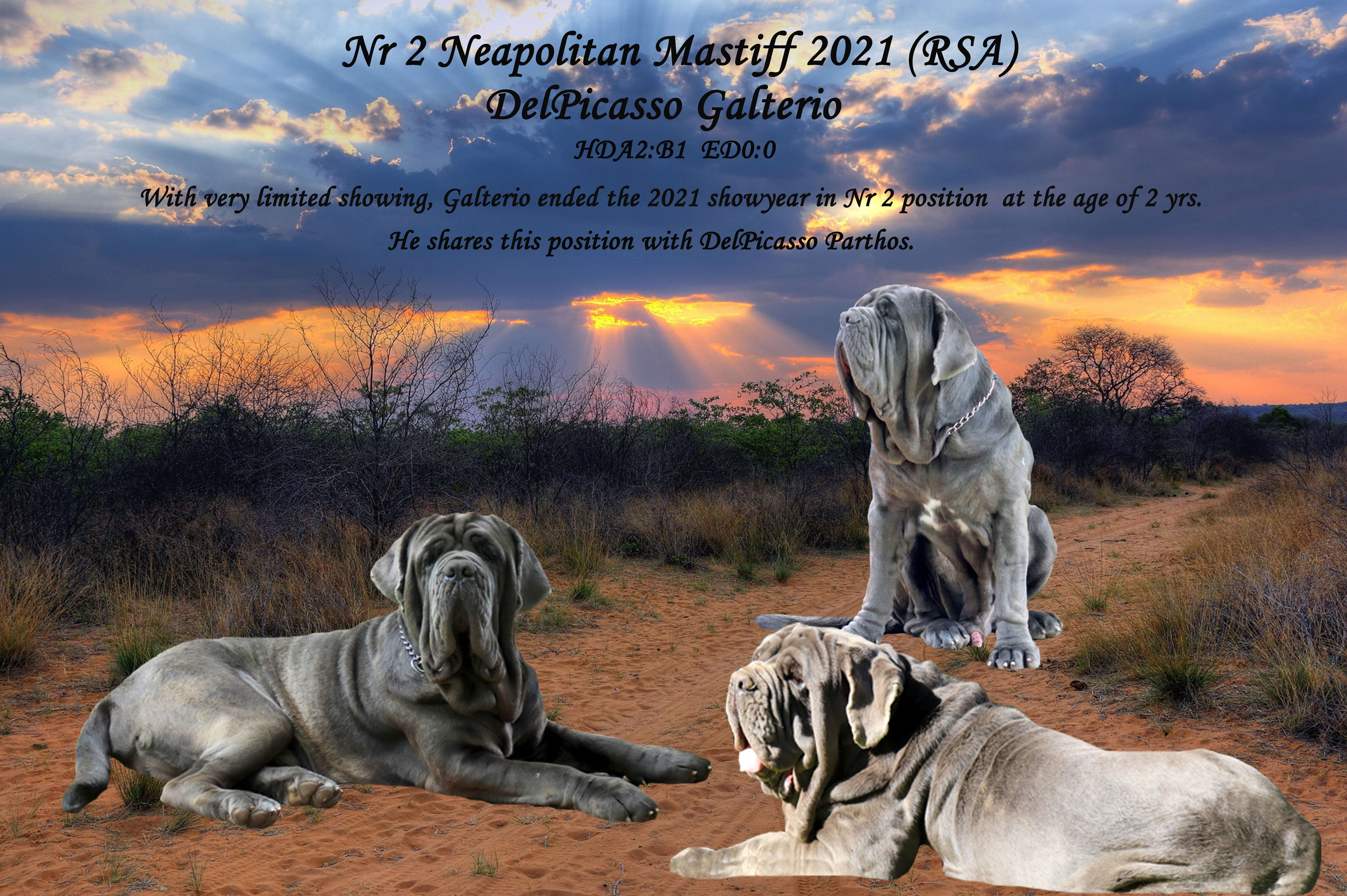 11/09/2021 - ZsaZsa and Perugia arrived safely in Thailand!!!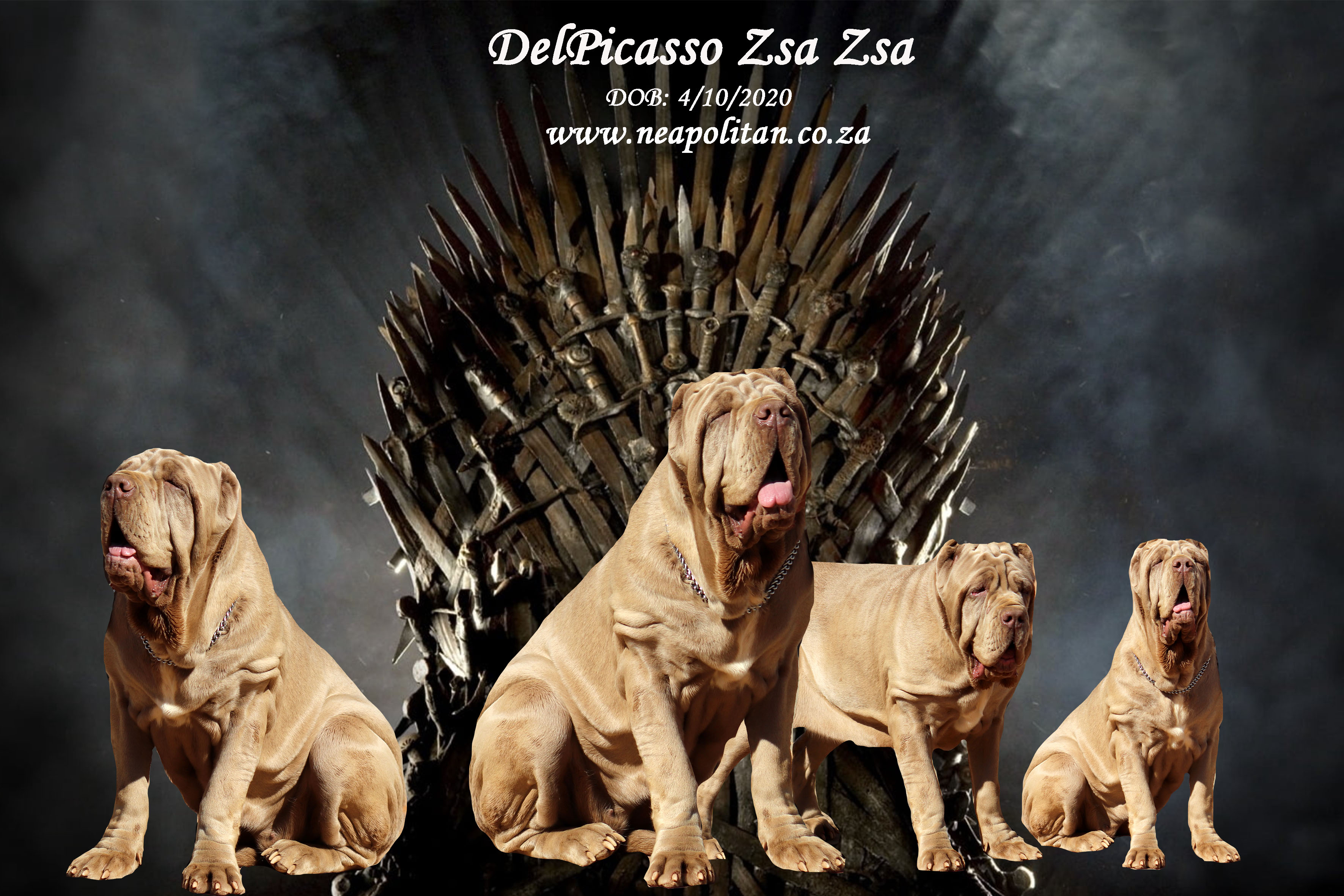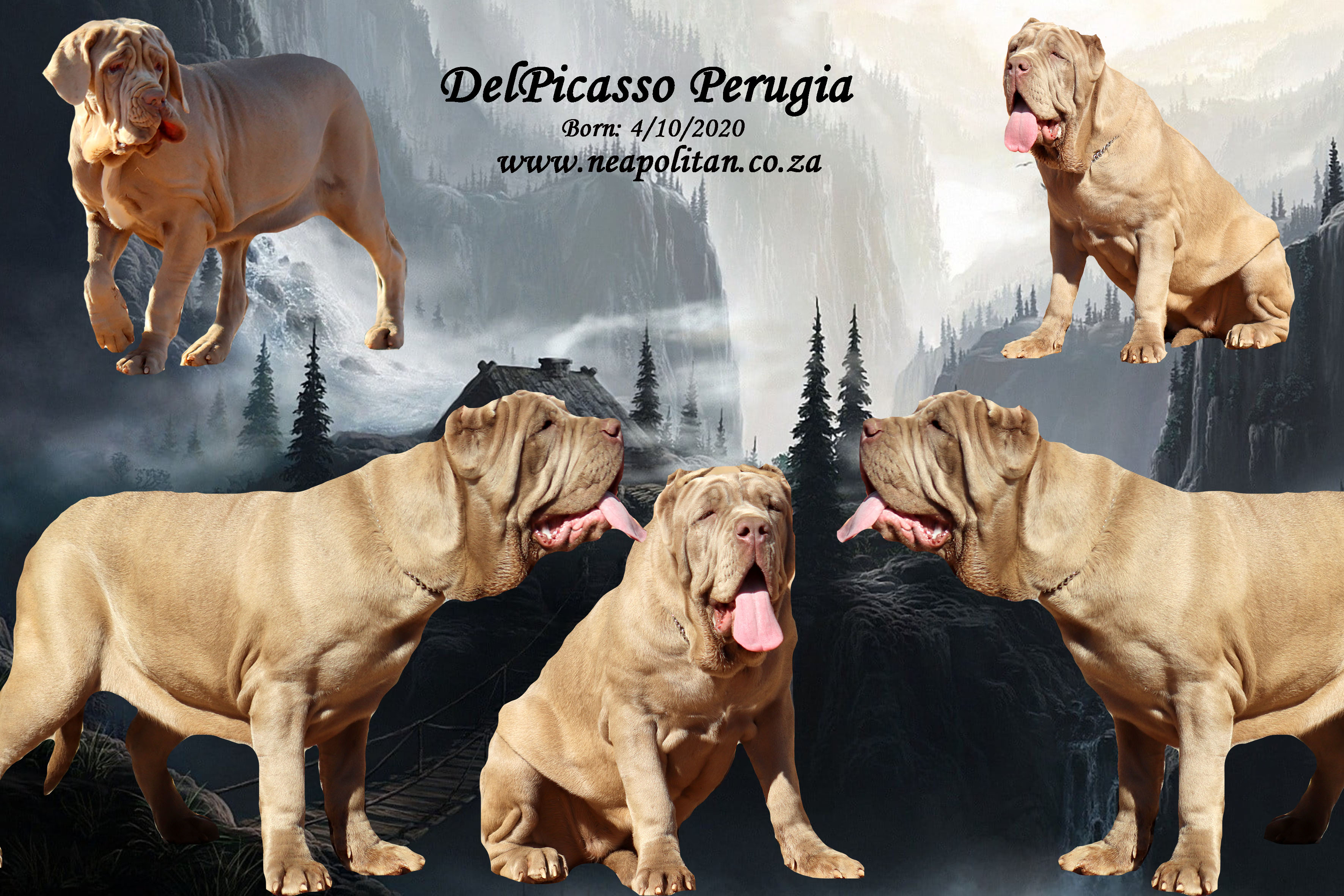 The Pretoria Attorney, Mr Mario Coetzee that was involved in framing
me with the false earcrop case was removed from the roll
on 13th of October 2020!!!
Beware of breeder in Ukraine:
I was recently scammed by Irina Shibaeva from Bosco Folto Kennels in the Ukraine. When i booked two puppies (Male and female) she promised in writing that i get first option on the males, and 2nd option on the females. Two months later, without me seeing any puppies from the litter, she sold most of them. Then the pictures arrived of the puppies she want to sell to me, and it was very disappointing. Further she changed the price for shipping the 2 puppies from 1200Usd to 3500usd. She also sold adult dogs and I asked her to rather reserve my deposit of 1300USD towards a 2 yr old female, which she refused. Needless to say, I lost all money paid. And she blocked me on Social media. I was also not the only one that was scammed. Various other well known breeders accross the world also lost money with the same kennel, during the same time it happened to me. They never received their money back or the dogs they bought!!!
Following the False ear crop case against me, here you can read
the full High Court judgement of 15 Pages in our favour at:
http://www.saflii.org.za/za/cases/ZAGPPHC/2020/457.pdf
Netwerk24 - 12 September 2020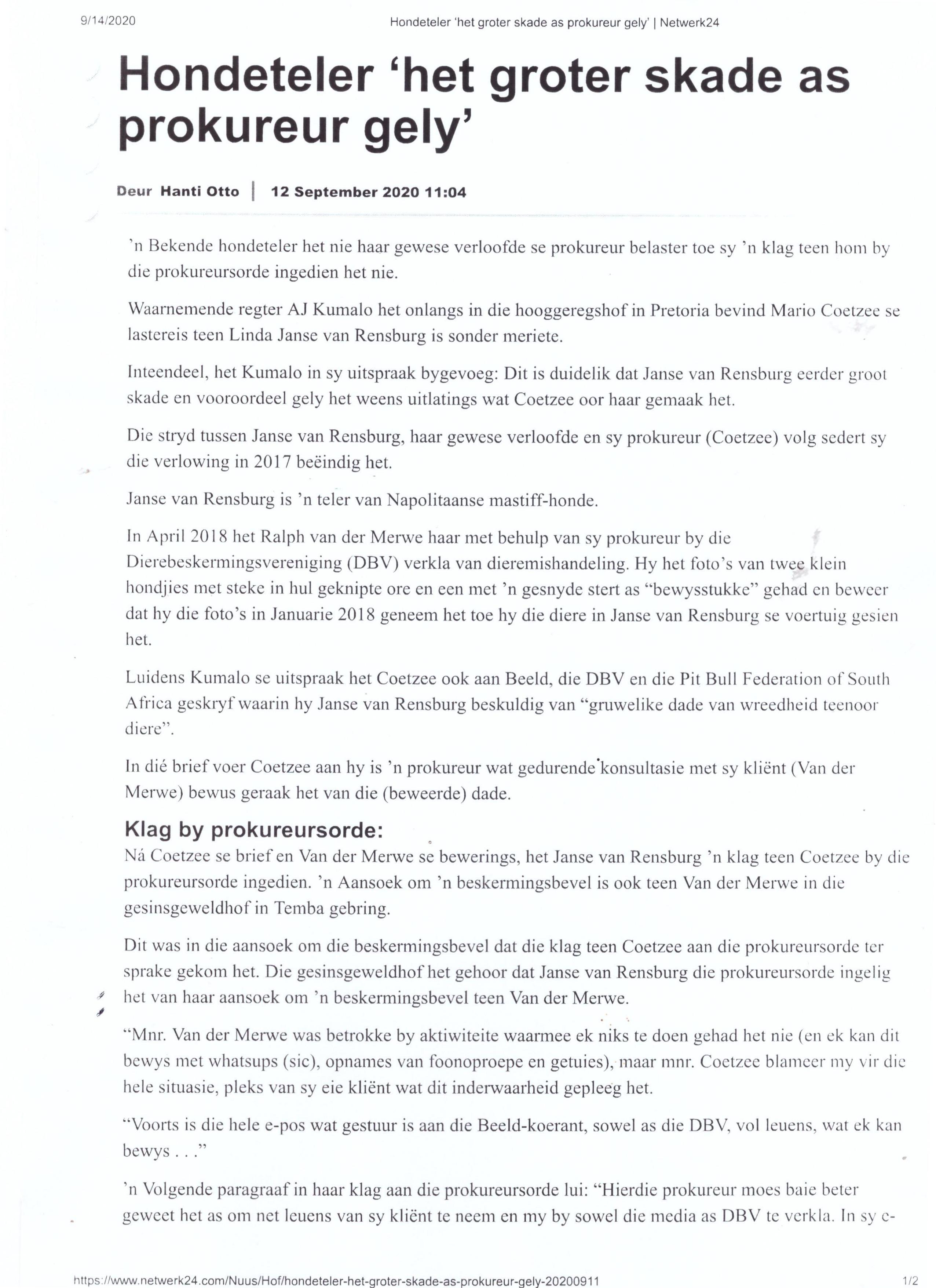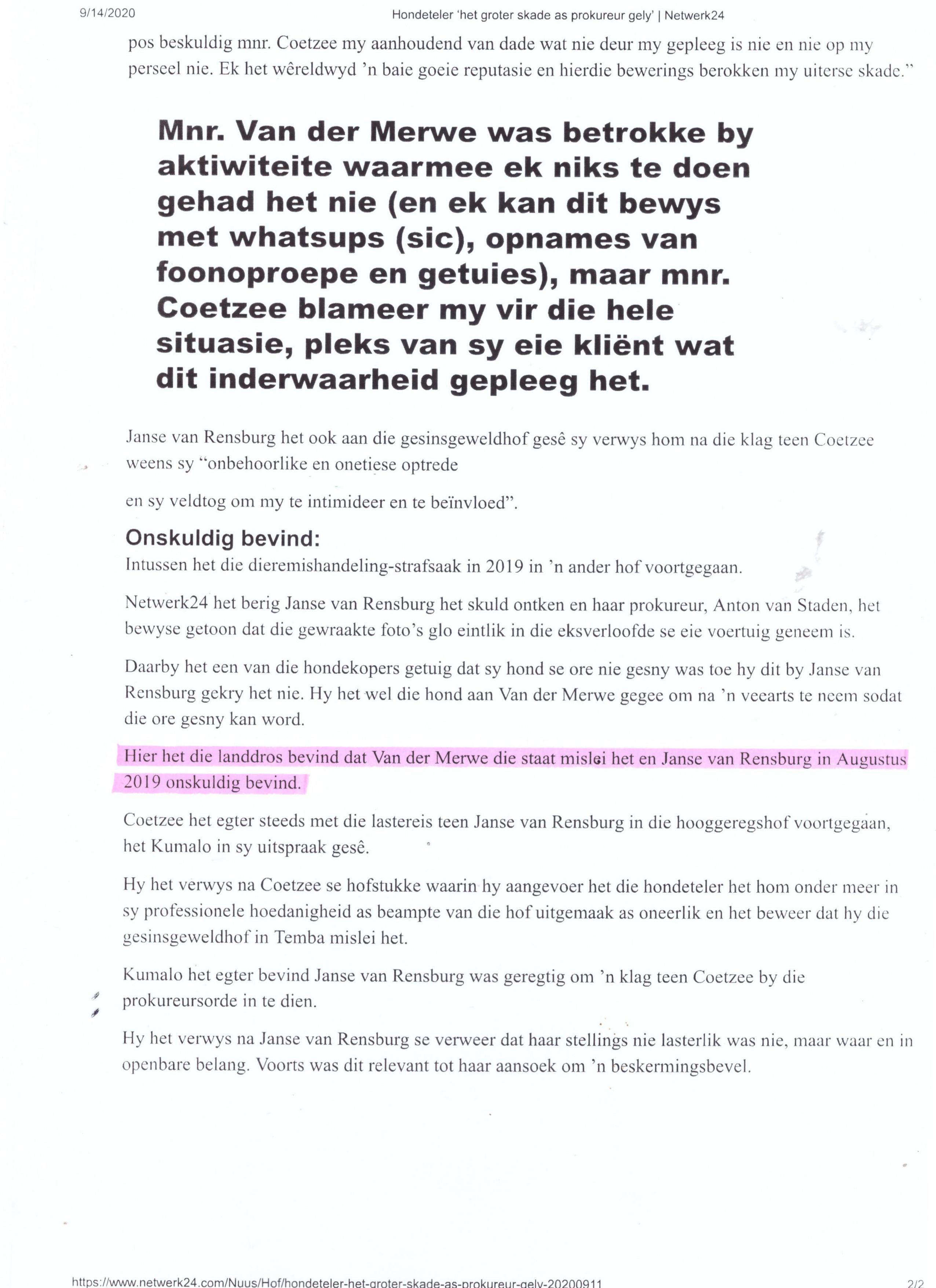 On the 19th of August 2020 - Winning the High Court Case against attorney Mario Coetzee (case nr.: 31884/2018)
regarding the false ear crop case against me - with cost!!!
The Honourable Judge gave a 15 page judgement all in my favour. Justice at last after a 2,5year ordeal, costing me plenty!
*****************************
DelPicasso Mojo started his journey to the USA today!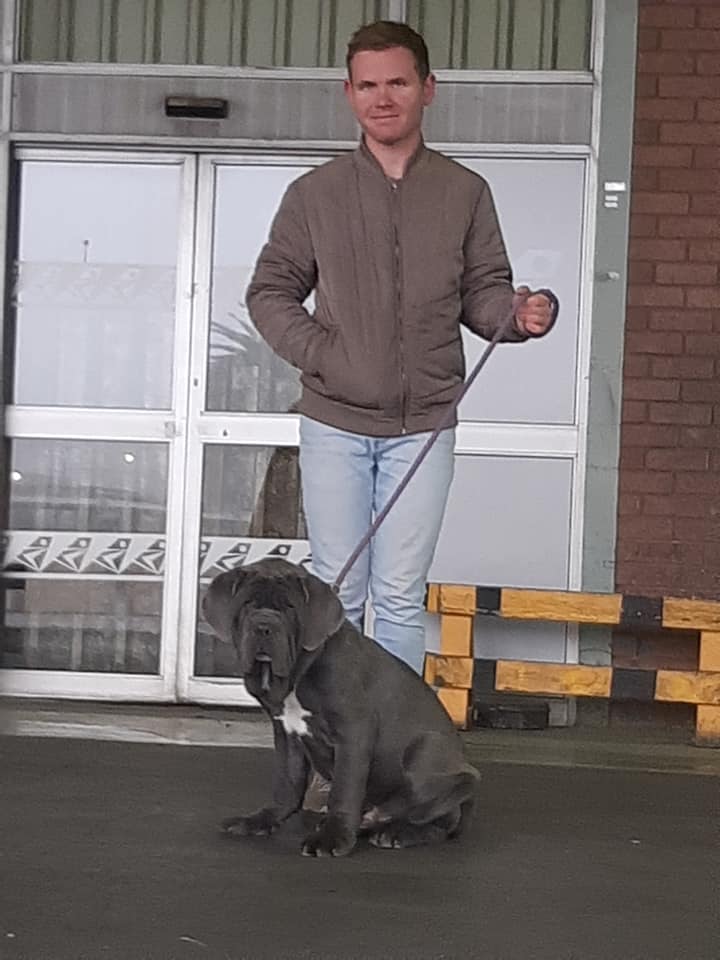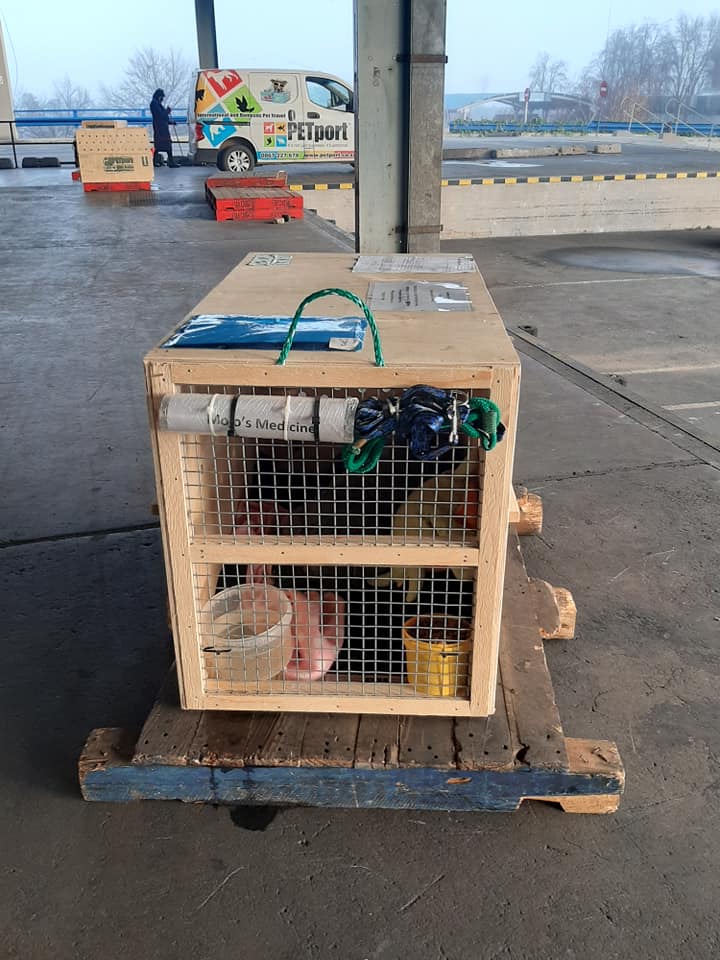 NAPC Working Puppy 2019 - DelPicasso Tonino!!!!
NAPC Reserve Best in Show - DelPicasso Tonino!!!!
We are super happy with these results!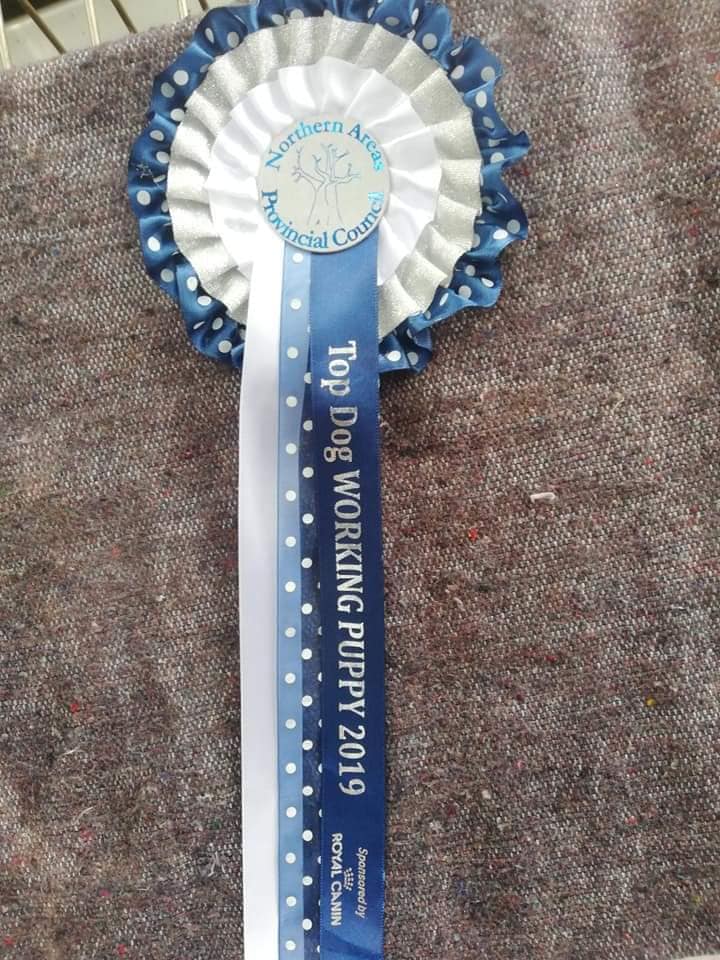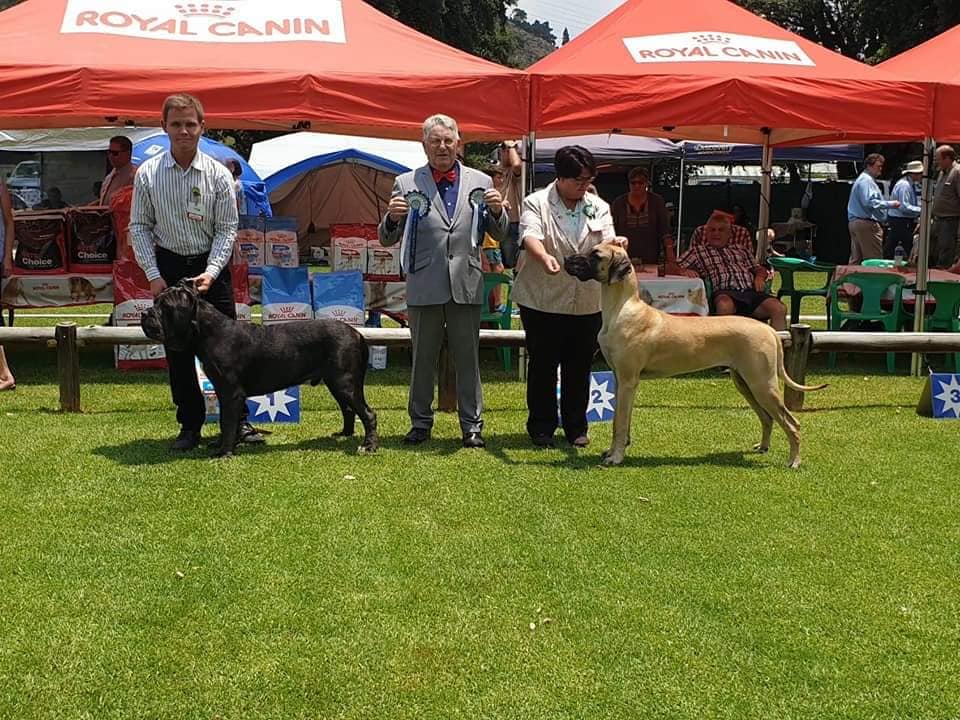 Scroll to the bottom of this page to see other news!!
Winning the Court case!!!
15 August 2019
Netwerk24 / Beeld Newspaper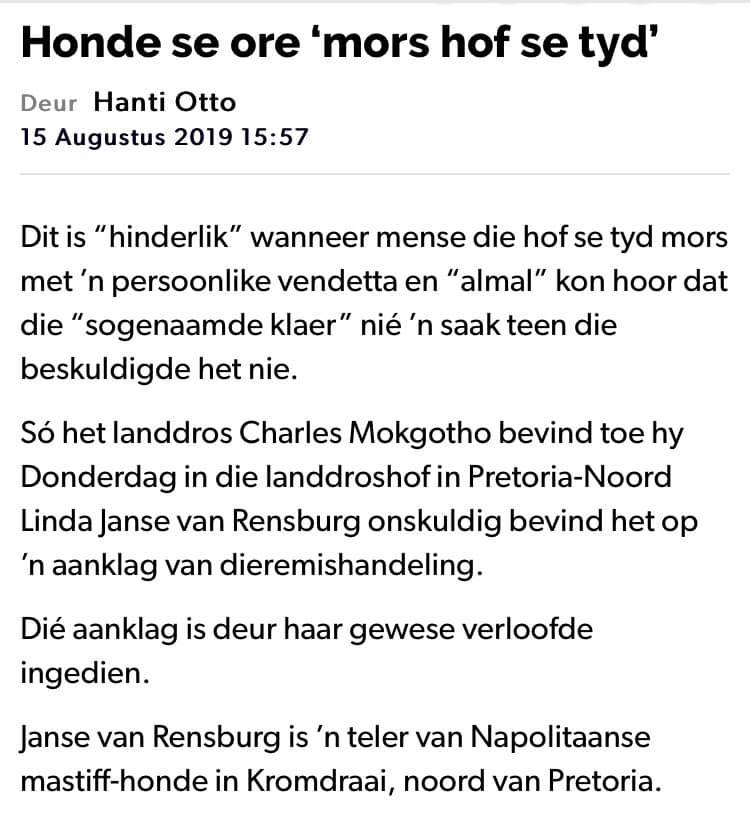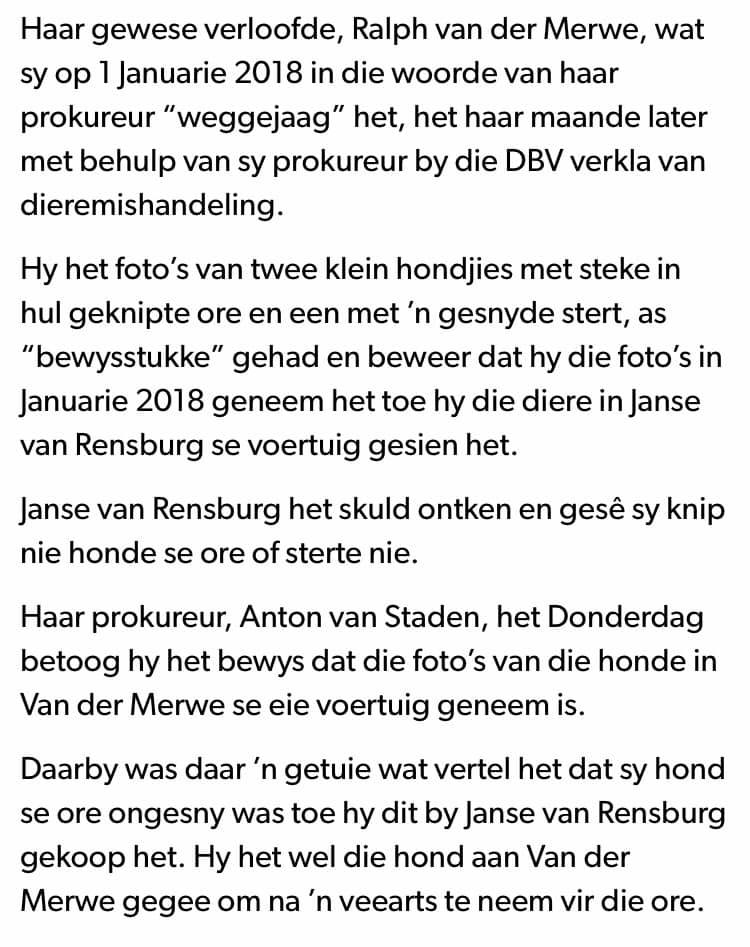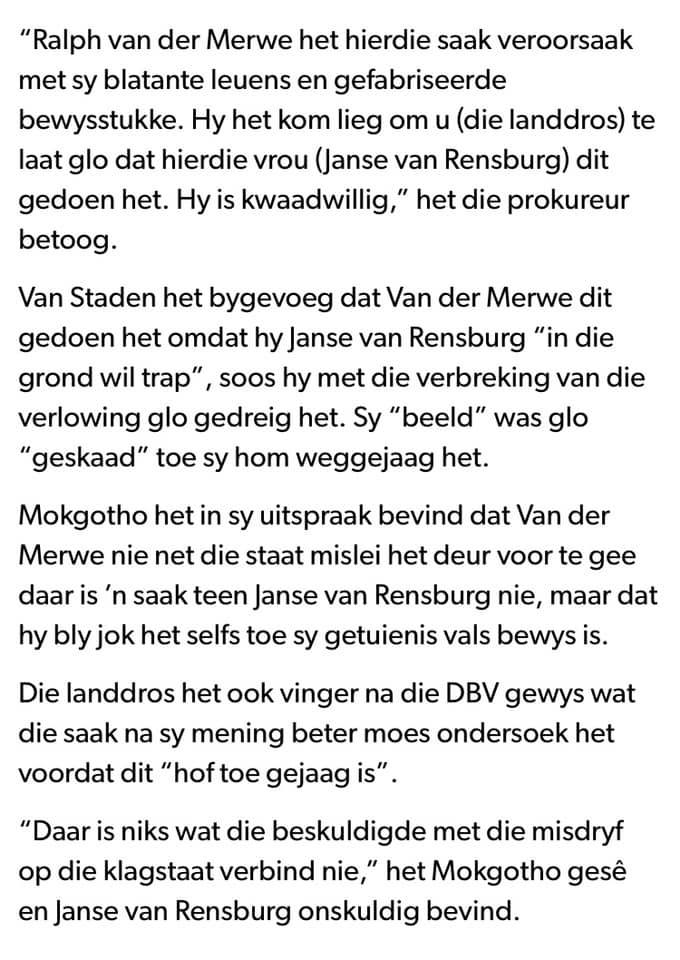 News